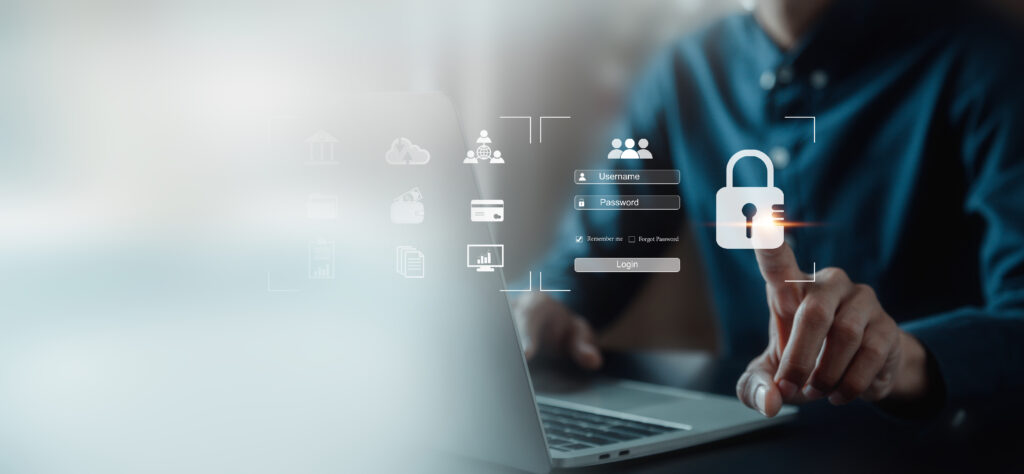 The Evolving Landscape of Cybersecurity: Why Comprehensive Protection is Vital for Your Business
In an increasingly digital world, the landscape of cybersecurity is constantly evolving. As technology advances, so do the tactics employed by cybercriminals to exploit vulnerabilities and breach security measures. For businesses of all sizes, the consequences of a data breach or cyberattack can be devastating, leading to financial losses, repetitional damage, and legal consequences. In this blog post, we'll explore the changing cybersecurity landscape and highlight the importance of adopting a comprehensive and integrated approach to safeguarding your business. We'll focus on the risks associated with a piecemeal approach and demonstrate the benefits of Infonaligy's robust and all-encompassing comprehensive cybersecurity protection framework.
The Changing Cybersecurity Landscape
In recent years, the digital transformation has accelerated, with businesses embracing cloud computing, IoT devices, artificial intelligence, and other cutting-edge technologies. While these advancements have ushered in a new era of productivity and efficiency, they have also expanded the attack surface for cybercriminals to exploit. Consequently, cyber threats have become more sophisticated, targeting not only large corporations but also small and medium-sized enterprises.
It's no longer enough to rely on traditional security measures like firewalls and antivirus software. Today's cyber threats encompass a wide range of tactics, including ransomware, phishing, social engineering, and zero-day exploits. Cybercriminals are continuously honing their techniques to evade detection and breach even the most well-established defenses.
The Risks of a Piecemeal Approach to Cybersecurity
Many businesses fall into the trap of implementing cybersecurity solutions on a piecemeal basis. They invest in standalone security tools without considering how they integrate into a cohesive security infrastructure. While these individual solutions might provide some protection, they often lack the ability to work collaboratively, leaving gaps in the defense that can be exploited by cyber attackers.
Piecemeal security approaches can lead to the following risks:
Incompatibility: Using multiple security solutions from different vendors can result in compatibility issues, making it difficult to manage and monitor the entire security infrastructure effectively.
Inefficiency: Managing numerous separate security tools can be time-consuming and resource-intensive for IT teams, leading to delayed response times and potential oversight of critical security events.
Limited Visibility: A disjointed security approach can result in reduced visibility into the overall security posture, making it challenging to detect and respond to threats in real-time.
Inadequate Protection: Cyber threats often target vulnerabilities at different layers of a business's infrastructure. A piecemeal approach may leave some areas inadequately protected, allowing cybercriminals to exploit weak points.
The Benefits of Infonaligy's Comprehensive Cybersecurity Protection Framework
To address the challenges posed by the ever-evolving cybersecurity landscape, businesses need to adopt a comprehensive and integrated security framework. Infonaligy offers a cutting-edge solution that covers all aspects of cybersecurity, ensuring holistic protection for your business.
Integrated Solutions: Infonaligy's comprehensive framework provides an integrated set of security solutions that work harmoniously together, providing seamless protection across your entire IT ecosystem.
Real-time Threat Monitoring: With Infonaligy's framework, businesses benefit from real-time monitoring and threat intelligence, enabling swift responses to potential security incidents.
Proactive Approach: Infonaligy's proactive security measures focus on identifying and mitigating potential risks before they can turn into major threats, minimizing the impact of cyberattacks.
Scalability: The security framework is designed to scale as your business grows, accommodating new technologies and evolving threat landscapes.
Expert Support: Infonaligy's team of cybersecurity experts is on hand to assist with security strategy, implementation, and incident response, providing invaluable expertise to keep your business safe.
As the cybersecurity landscape continues to evolve, businesses must recognize the critical importance of adopting a comprehensive and integrated security approach. Piecemeal security solutions can leave gaps in protection, putting your organization at risk of costly and damaging cyberattacks. Infonaligy's comprehensive security framework offers a powerful and effective solution to safeguard your business from the ever-present threat of cybercrime. By prioritizing cybersecurity and staying ahead of the evolving threat landscape, you can ensure the resilience and longevity of your business in the digital age.