Managed Network Services for Enhanced Connectivity and Performance
In today's fast-paced and interconnected business environment, having a reliable and well-managed network is crucial for maintaining seamless connectivity and gaining a competitive edge. At Infonaligy, we offer a wide range of Network Management services that go beyond simple connectivity, encompassing everything from point-to-point solutions to comprehensive network design. With our expertise and in-depth understanding of various technologies, we deliver robust enterprise solutions that ensure your network operates reliably and securely.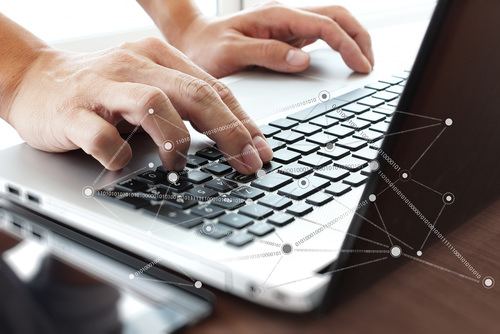 If you find that your business is hindered by a complex network infrastructure that lacks scalability, incurs high ownership costs, and compromises reliability and performance, Infonaligy is here to help. Our network management services are designed to address these challenges and provide effective solutions that enable your network to reach its full potential. By leveraging our tools, monitoring systems, and extensive experience, we optimize your network's performance, allowing it to work seamlessly and consistently to meet your business requirements.
Enhancing Reliability and Performance
At Infonaligy, we specialize in managing networks to maximize their reliability and performance. We understand that a network that experiences frequent downtime or performance issues can negatively impact your business operations and competitiveness. With our network management services, we take a proactive approach to monitor, analyze, and optimize your network infrastructure. Our dedicated team of professionals ensures that your network operates at its peak performance, minimizing downtime, and providing a seamless user experience for your employees and customers.
Our network management services cover a wide range of key areas to address your specific needs:
Advanced switching and VLAN implementation
Hardware installation, support, and maintenance
E-mail and Groupware solutions
Firewall and Router Installation
Local area and wide area networks
Network review and documentation
Long-range technology planning and budgeting
Network design, installation, support, and maintenance
Project management
Structured data cabling
Voice over IP (VoIP) Solutions
Remote access and virtual private networking
Wireless LAN site surveys and large-scale deployment
Choose Infonaligy as your trusted partner for comprehensive network management services. Our team of experts is committed to delivering reliable, secure, and optimized network connectivity that enables your business to thrive in today's competitive landscape. With our advanced tools, proactive monitoring, and tailored solutions, we ensure that your network operates at its best, empowering your business with seamless connectivity, enhanced reliability, and superior performance. Contact us today to discover how our network management services can benefit your organization.