All Contractors Must At Least Certify at Level 1
The Department of Defense (DoD) has finalized a new set of cybersecurity standards for doing business with the department: The Cybersecurity Maturity Model Certification (CMMC). The new regulations aim to combine various cyber control standards – primarily Federal Acquisition Regulation (FAR) 48 DFR 52.204-21 and NIST SP 800-171 – into one unified standard for cybersecurity.
CMMC represents more stringent DoD scrutiny of security controls for defense prime and sub contractors. Beginning in 2020, CMMC will require DoD contractors to undergo a third-party audit to certify compliance for handling Controlled Unclassified Information (CUI) at levels 1 to 5. The certification will then become a requirement for new contract awards.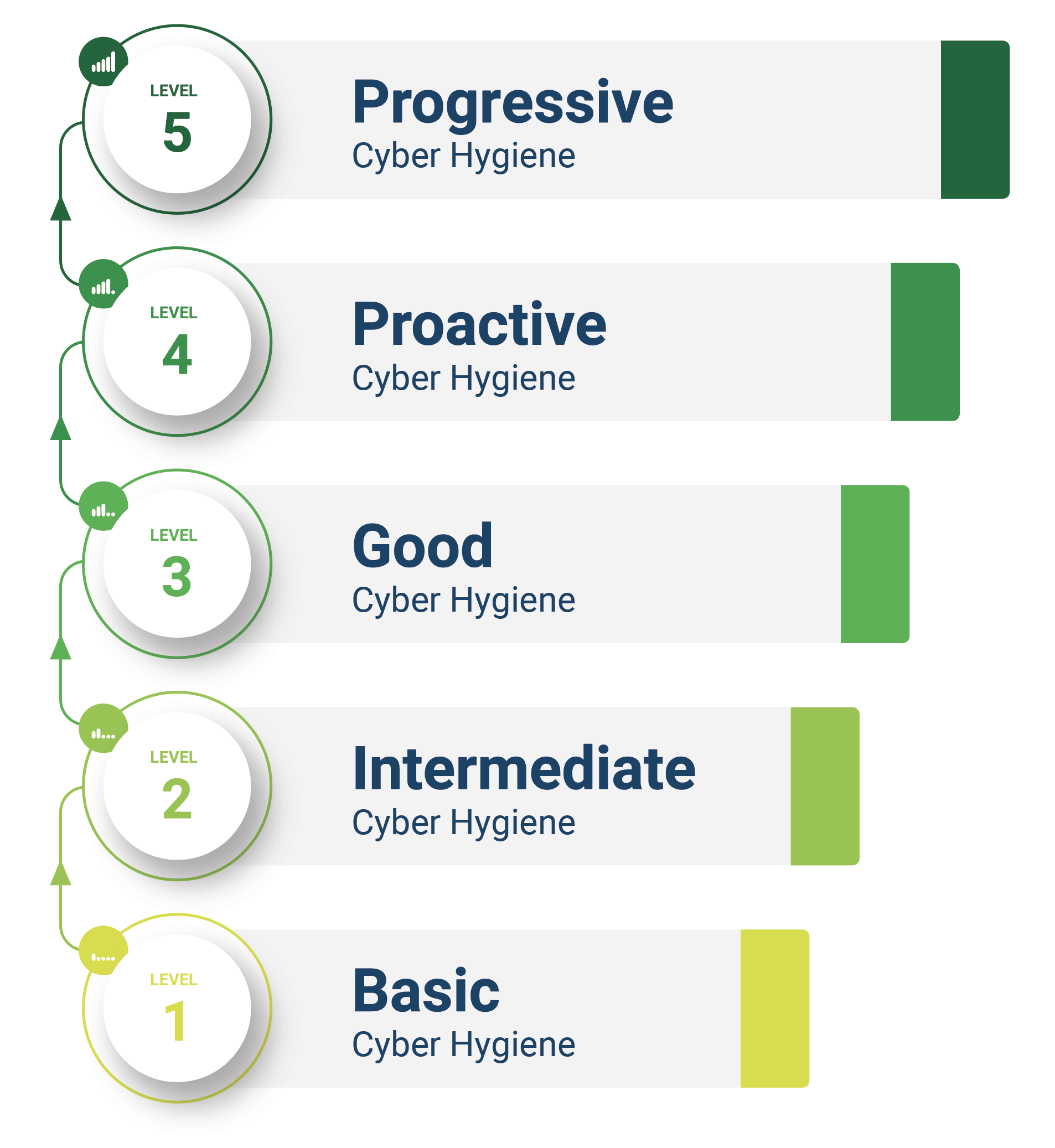 A Certain Path to CMMC Success
Infonaligy Partners can assist your organization achieve CMMC certification quickly. Our CMMC-Certified Virtual Compliance Officers (vCOs) have helped dozens of companies achieve their compliance objectives in NIST, HIPAA, FINRA, and GLBA environments.
Combining rich experience and cutting-edge automated tools, your audit team, led by an Infonaligy Partners vCO, will work with your stakeholders to identify gaps and provide remediation guidance for any discovered issues. We work with you at each stage of the audit process, from the initial project scope to your organization's CMMC certification, to ensure your organization will be able to participate as a prime or sub contractor in the Department of Defense Acquisition process.
Upon receiving your certification, your Virtual Compliance Officer can continue to engage with your organization to develop a plan to raise your classification level and qualify for additional Department of Defense contracts.
Demonstrate CMMC Compliance
Regardless of the size of your organization or your Information Technology / Security Maturity level, a CMMC audit engagement with Infonaligy Partners will ensure that your company remains a competitive bidder for DoD contracts and subcontracts. CMMC is scheduled to begin appearing in RFIs in June 2020 and in RFPs in September 2020. Organizations that are not already planning or scheduling their certifications with 3rd party organizations may find that the number of certified auditors will not keep up with the demand that will be generated in the first year of these requirements.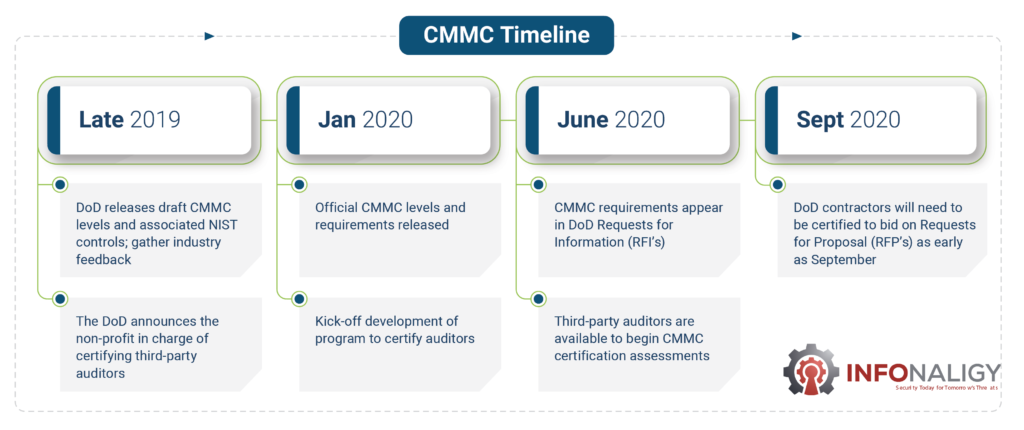 Work with an Infonaligy Partners CMMC Expert from Day 1
After choosing Infonaligy Partners, your vCO will contact you to get a baseline understanding of your organization and your environment, and to schedule a gap assessment. At the end of the assessment, your Infonaligy Partners vCO provides a prioritized plan for achieving CMMC certification at your targeted level. From the start, your vCO works closely with you and is always accessible, improving your firm's security & compliance acumen as well as its cyber posture.
Why Infonaligy Partners
A complete CMMC compliance solution that is effective and efficient
Affordable subscription pricing that includes a powerful SaaS cloud app as well as expert advisory
Experienced partner with dozens of completed NIST compliance engagements
Peace of mind knowing you will achieve continuity with DoD contracts without breaking the budget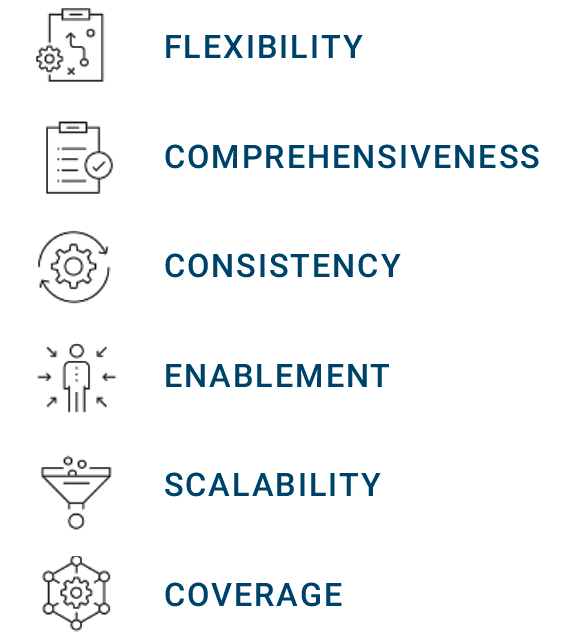 Your CMMC Team
Steve Waters
Steve Waters started his professional life in Military Intelligence as a US Army Russian linguist, followed by over 25 years in Information Technology, including time with Cisco Systems, Verizon, and Microsoft. Prior to Infonaligy, he served as Country Manager of Kuwait, and as a Science and Engineering Technical Advisor (SETA) overseeing Cyber Security projects in support of the US Army Signal Corps in Afghanistan, Bahrain, Qatar and Kuwait. Steve remains active in Law Enforcement and Department of Defense groups focused on Cyber Security, and is passionate about driving Government – and Enterprise – class solutions to the traditionally underserved SMB environment.