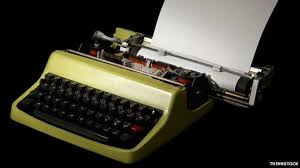 An Alaskan community was a victim of ransomware and literally had them dusting off their old typewrites to avoid filling out orders on pen and paper.
While the source of the attack is unknown, they have discovered the malware had been on their network since May. What's the impact:
IT teams worked 20 hours a day to clean 150 servers
Outside help was brought in to inspect and clean 700 devices
Phone systems were down
Animal hospitals were down and had no access to vaccination records
Local library that allowed public computers and internet was offline
For a rural community of 100,000 people and a $2million hit, this is devastating. Even the IT leader with over 35 years of experience said he had never seen an attack this sophisticated.
Be prepared for the unexpected. Learn from others mistakes. Certainly know what is your current exposure to risk today. Click this link to get a free, no cost security assessment and receive a detailed report on the health of your network…
OR…MAKE SURE YOUR TYPEWRITERS HAVE PLENTY OF INK!