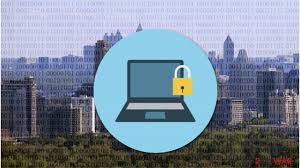 When Atlanta was hit by cyber criminals in 2018, it knocked almost all the city agencies offline. This impacted everything from scheduling court cases to paying utility bills online and caused decades of correspondence to disappear. Not only was this headline news but the recovery costs were in excess of 17 Million.
Are people getting the message? Apparently not!
Just over 12 months later, Baltimore is in the throes of its own costly ransomware attack. Now in its sixth week, the attack has left officials unable to process payments and even respond to emails. And Baltimore is hardly alone: In just the last two months, there have been ransomware attacks in Greenville, North Carolina; Imperial County, California; Stuart, Florida; Cleveland, Ohio; Augusta, Maine; Lynn, Massachusetts; and Cartersville, Georgia.
Why government offices? Because they are a lucrative and easy target. For example: the City of Atlanta did a security audit months before they were attacked and found over 2000 vulnerabilities.
Don't be another statistic and get a Complimentary Security Assessment Today. Understand your exposure to risk.